The TV world has been quietly high-fiving itself after a year in which its golden age continues to glitter. From The Night Of to The Night Manager, Happy Valley to Silicon Valley, going out has never felt less appealing. With Netflix pouring bazillions into new shows and others desperately trying to keep up, 2017 looks likely to be just as much of a strain on sofas nationwide.
Taboo
BBC, January
Aside from his turn as Leo's mud-caked nemesis in The Reverent way back in January, Tom Hardy has had a relatively quiet year (and this coming after a 2015 when he played not one but two Krays, and led the charge in the road movie romp that was Mad Max). Things are set to change in 2017. Not only is there Chris Nolan's Dunkirk, but we have the 8-part TV series Taboo, written by the man himself, together with Peaky Blinders creator Steven Knight (who gave Hardy that Welsh accent in Locke), and Hardy's dad, Chips. Set in a dark, sin-soaked London of the early 1800s, Hardy plays an explorer who returns from the dead with a bag of African diamonds, a murderous glint in his eye and an appetite for revenge. And if the bonkers trailer is anything to go by, we're going to be seeing a lot of Tom Hardy in it (as in, naked save a load of tribal tattoos). Expect some giggling next to you on the sofa.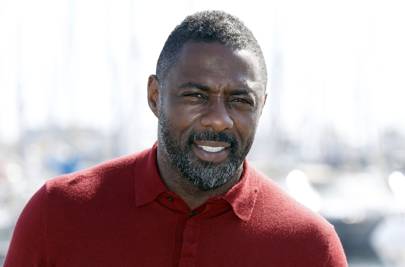 Guerrilla
Sky Atlantic, 13 April
Coming from 12 Years a Slave writer John Ridley and being produced by (and starring) Idris Elba, this politically-charged six-parter has all the trappings to be one of 2017's buzziest dramas. Delving into a piece of contemporary history our authorities might prefer to ignore, Guerrilla is a love story set amid the civil rights movement of 1970s London, as an underground cell of militants battles against Scotland Yard's 'black power desk', a very real (yet rarely discussed) counterintelligence unit aimed at suppressing activism. Frieda Pinto, Babou Ceesay, Zawe Ashton, Bond's MI6 chief-of-staff Rory Kinnear and Line of Duty's Daniel Mays will also appear. No prizes for guessing who's playing the cops.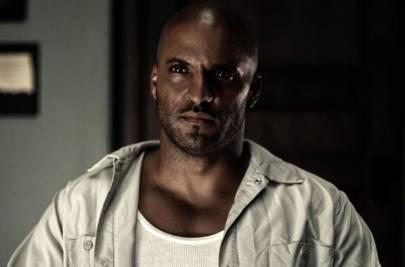 American Gods
Amazon Prime Video, 1 May
It's taken 15 years and at least one failed attempt (HBO tried and gave up at script stage), but Neil Gaiman's wondrously dark blend of mythology and Americana is finally getting the adaptation fans have been crying out for. Classic TV bad boy Ian McShane seems almost perfectly cast as the cryptic, all-knowing Mr. Wednesday, while Shadow Moon, the ex-con bruiser thrust into a war between old and new deities, is being played by Ricky Whittle, potentially seeing him leapfrog Will Mellor as Hollyoaks' most successful alumni. How the show captures a sex scene early on in the story in which a man is – literally – swallowed by a vagina should be interesting.